Breaking Barriers, Catching Hope
Website redesign case study
Client Overview
Breaking Barriers, Catching Hope's mission is to help underserved communities through sustainable programs in health-wellness and education.
Located in Raleigh, North Carolina
A 501(c)(3) non-profit organization.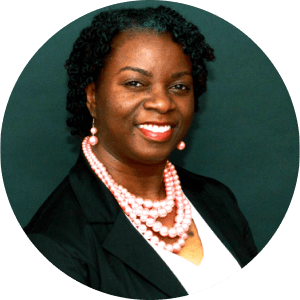 "Our goal is to gain more exposure, [leading to] more help for people." - Yumekco Little, President
The website has 2 main goals:
Attract donors and volunteers
Inform community members looking for help ("recipients")
PROBLEM SPACE
Lacked clear structure for finding 
 programs and services
Short, vague content with unclear 
 messaging
No pathway to donate
No developed visual branding
SOLUTIONS

New navigation structure with improved call-to-action

SEO-friendly writing to better highlight services and story

Improved user experience (with mobile-friendly version)

Established a visual theme from the original brand colors
RESULTS
1 month after site launch
August 2023
6▲
backlinks to reputable organization sites

Mobile responsiveness

New donation page
---
Project Strategy
STEP 1: RESEARCH AND STRATEGY
Including non-profit listing research, competitive analysis, new sitemap creation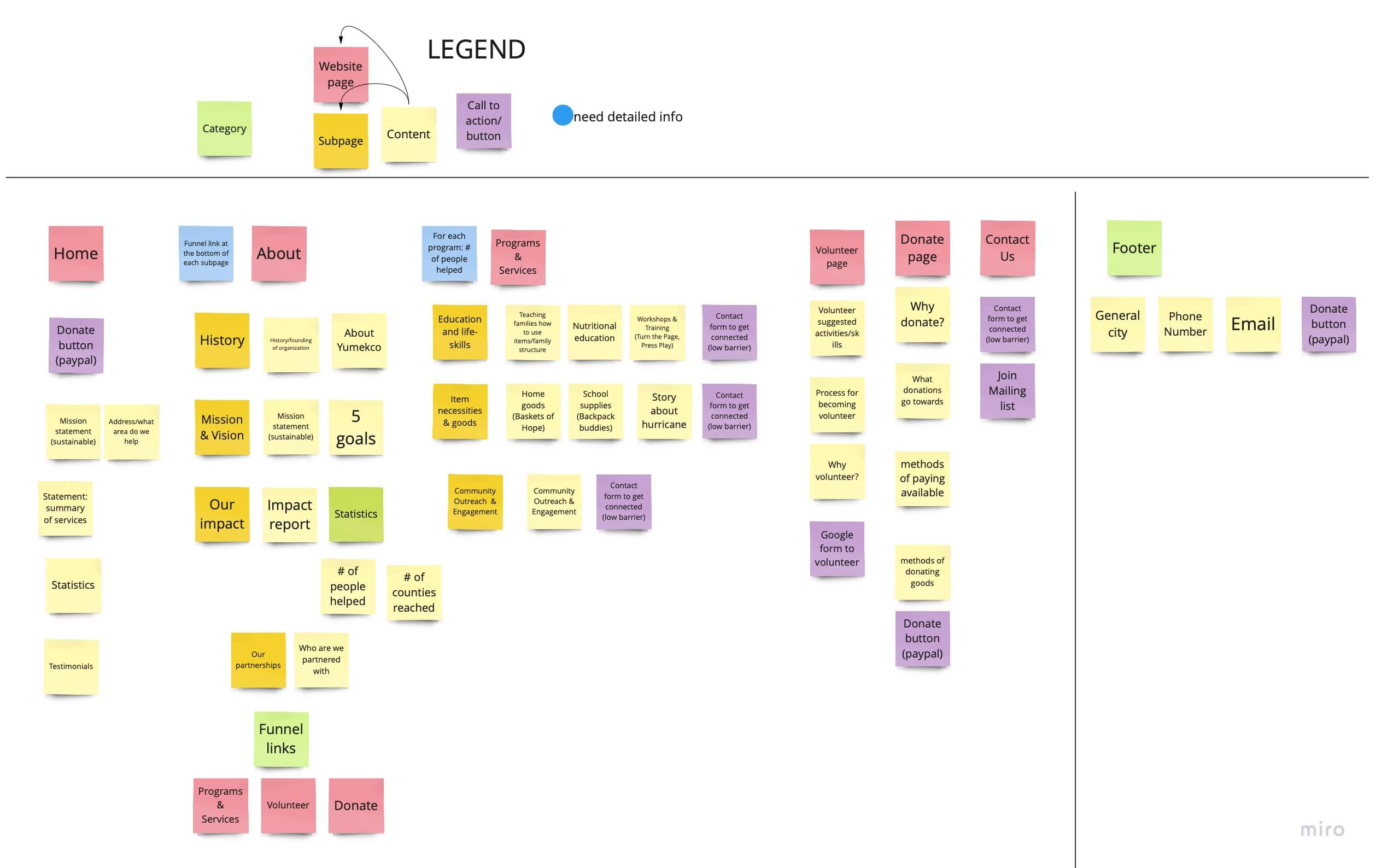 New sitemap creation
The site has six parent pages. (Home, About, Programs, Volunteer, Contact, Donate).

I broke down all eight of BBCH's programs into three main categories:
Life Skills and Development
Necessities and Goods
Referrals & Community Networking
Ideally the funnel should convert visitors to
Donate
Volunteer
Contact for services/donations
STEP 2: CONTENT WRITING
Including section structure and copywriting
Writing a "visual-text" document
For each page, I determined its call-to-action, and keywords to include. This guided the full writing process.
STEP 3: MID-FIDELITY PROTOTYPE
Including user testing and revisions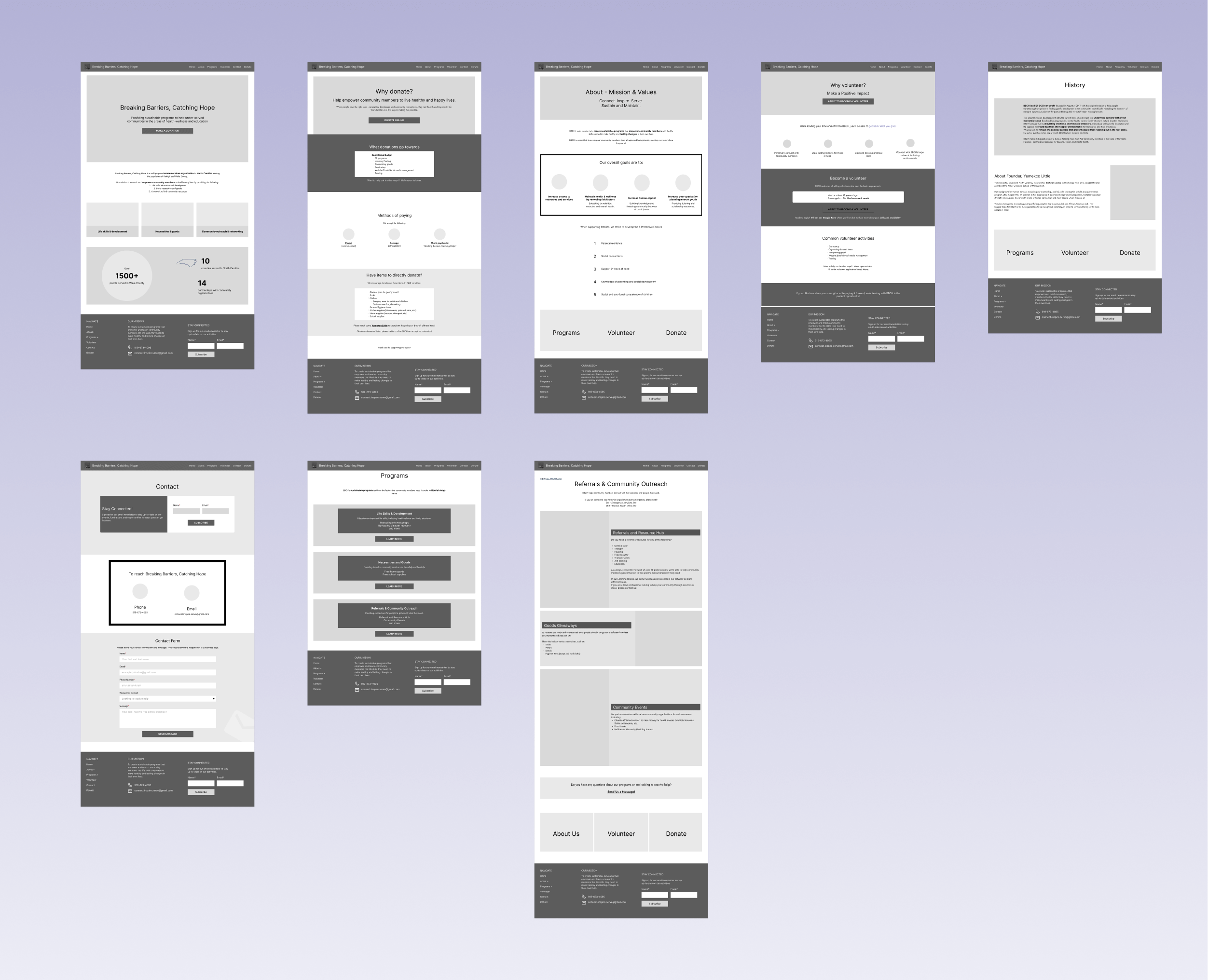 User testing
I gave Raleigh community members tasks for the prototype over Zoom, roleplaying as a donor or a recipient.
I've never heard of BBCH before and want to learn more about what they do.
I want to donate to BBCH but need to learn what my donation will go towards.
I'm displaced from my home due to a fire and am looking for free goods and resources. What is available for me?
I'd like to donate and want an idea of where my money is going
I then revised both navigation and content based on that feedback.
STEP 4: HI-FIDELITY PROTOTYPE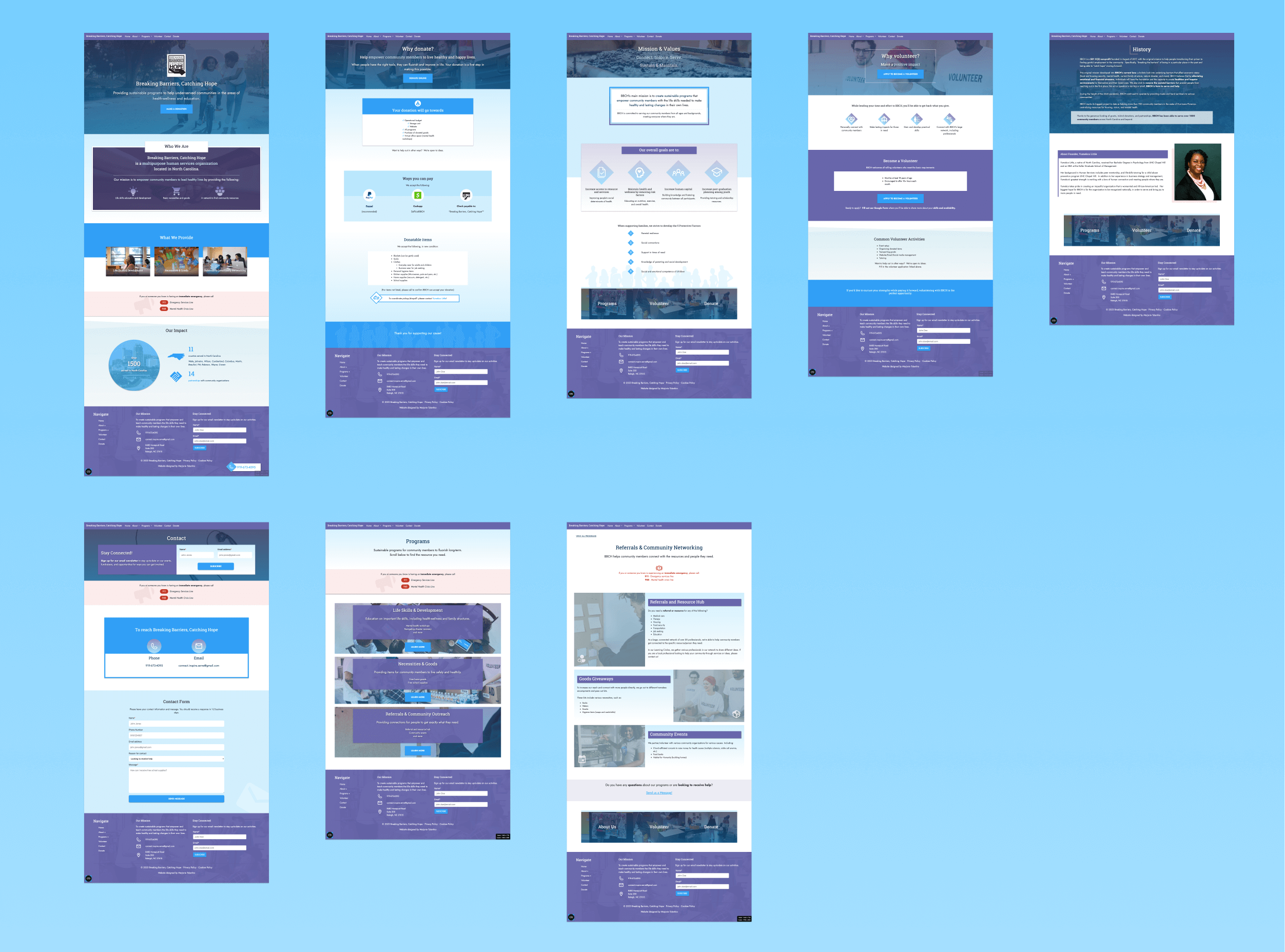 I applied the visual branding to the prototype and then presented it to the client. We reviewed it to ensure the intended information stood out the most.
STEP 5: WEBSITE BUILDING
Including old URL redirecting, contact form setup, and donation button linking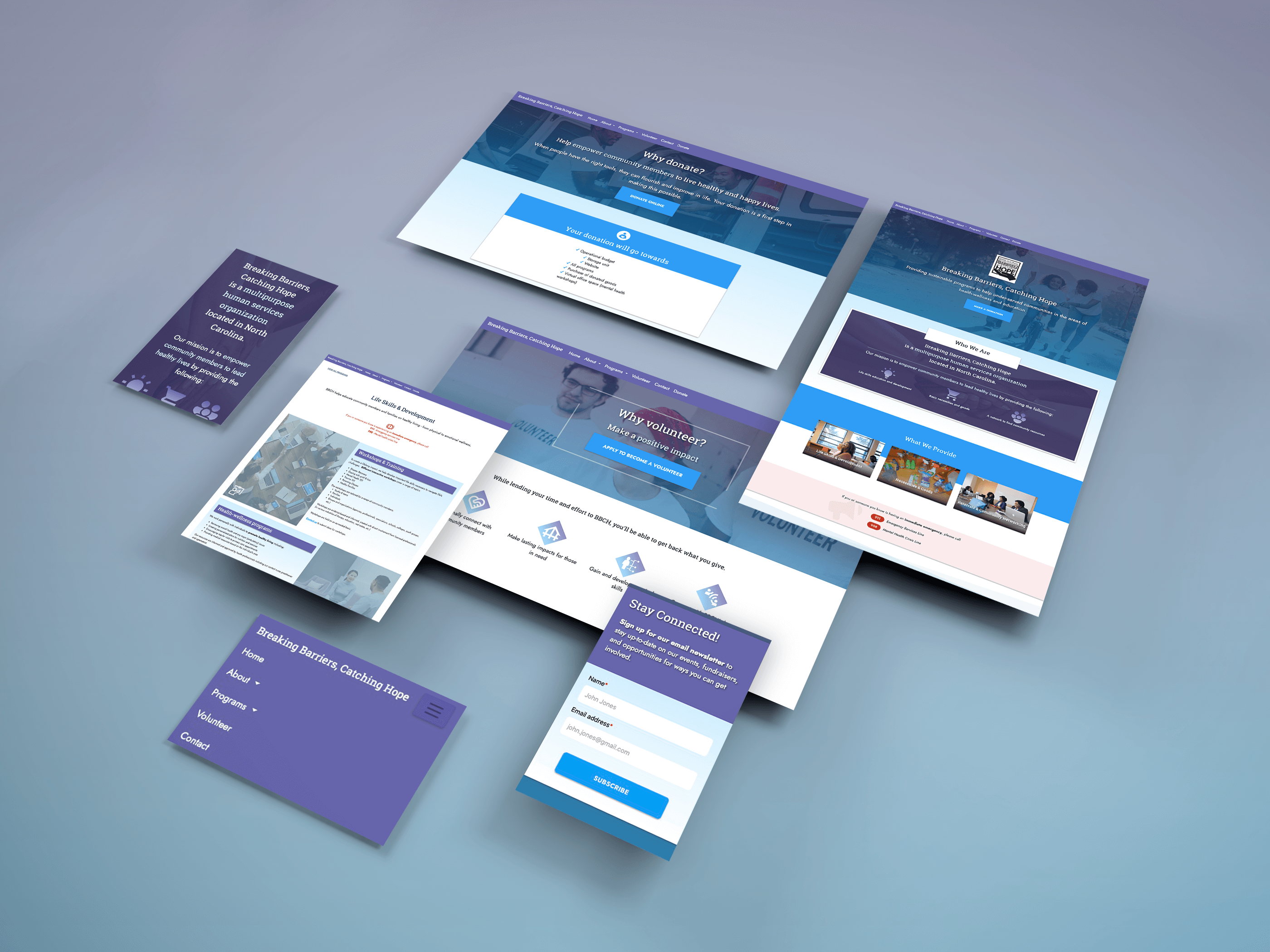 I used HTML, CSS, and JavaScript to build the current site.

I proposed using DreamHost's free plan for non-profits, effectively cutting down hundreds of dollars for my client, who previously used Wix.

The site also uses CookieBot, to be compliant with GDPR and ePrivacy regulations.
Content Strategy
Storytelling / Messaging
Brief History
BBCH's original mission was to help people transitioning from prison to finding gainful employment. It evolved to tackling underlying barriers affecting economic status (including food and housing security, family structure, mental health, etc.)

Today BBCH has served over 1500+ community members across North Carolina and beyond.
Unique Value Proposition
BBCH provides sustainable programs that teach invaluable life skills in order to create healthy and lasting changes in communities.
The intent is to encourage donors to support these initiatives by convincing them of their long-term impact.
Structure
Since many website visitors are seeking help, information should be:
accessible
concise
emphasized if urgent (e.g. pertaining to safety)
Tone
BBCH is a professional and helpful human services organization with well-developed programs.

Programs should:
have a clear definition of what's provided
highlight its key value
explain how it ties into serving community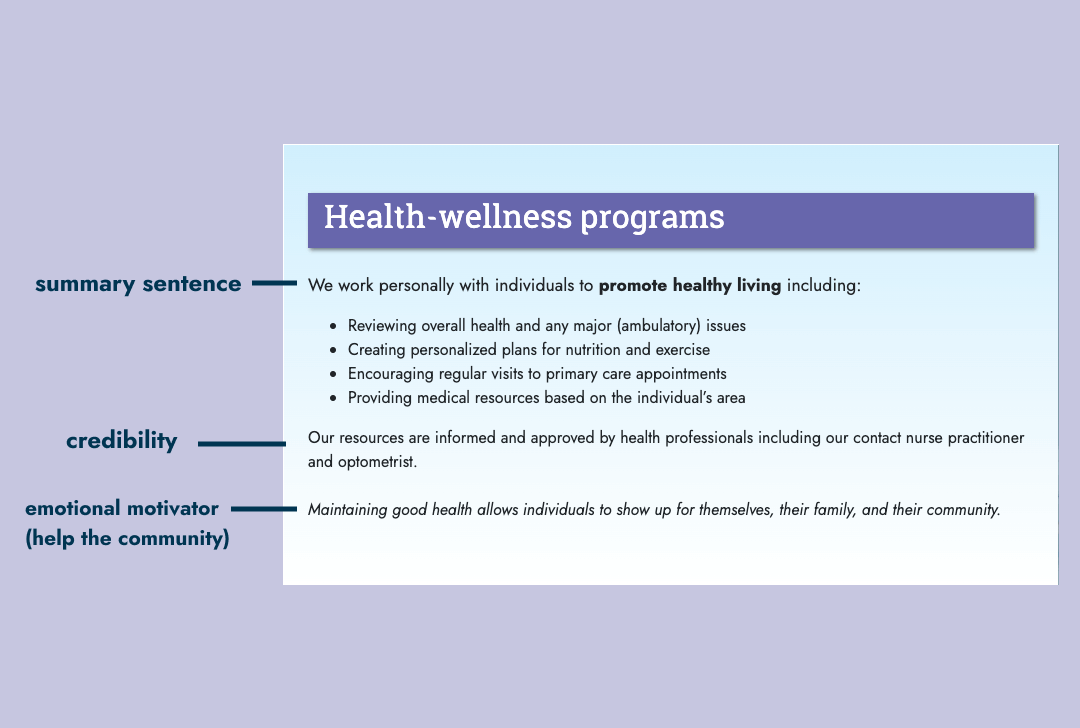 Language
BBCH creates permanent impact that is worth investing in.
sustainable
long term change
instill skills
lasting impact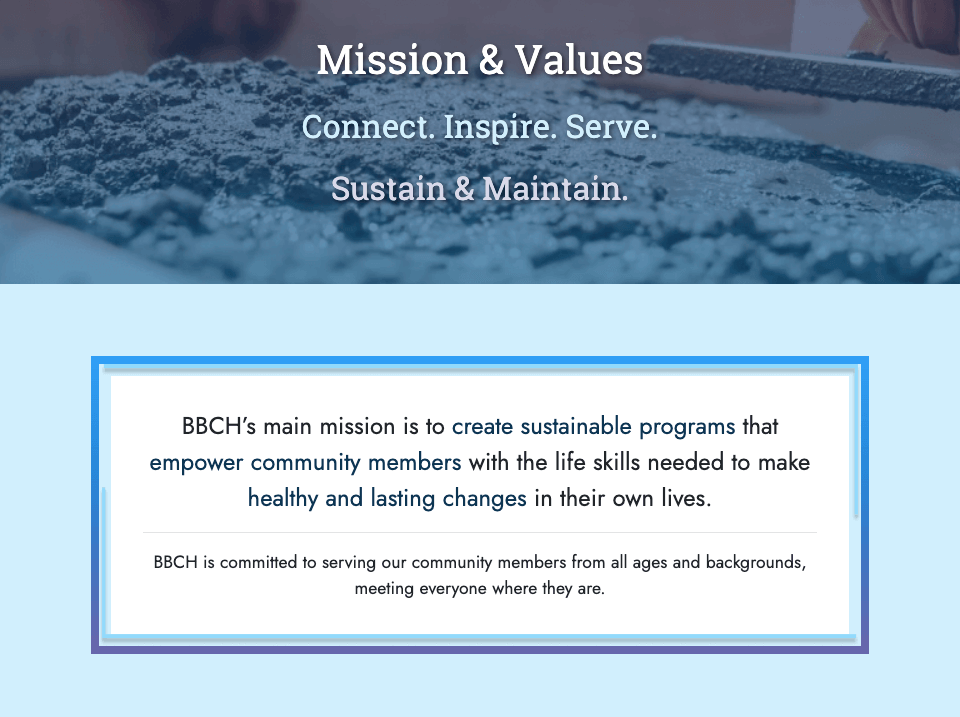 Brand Strategy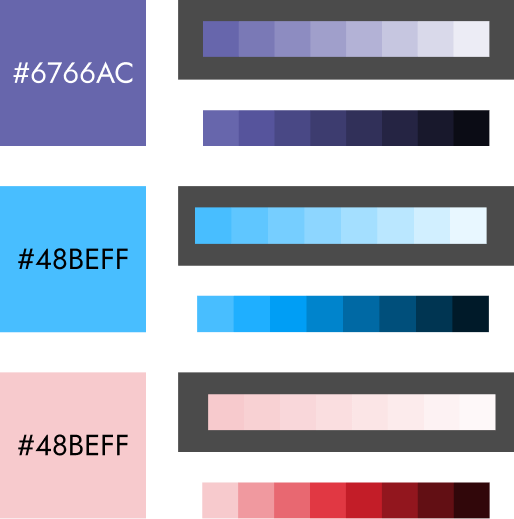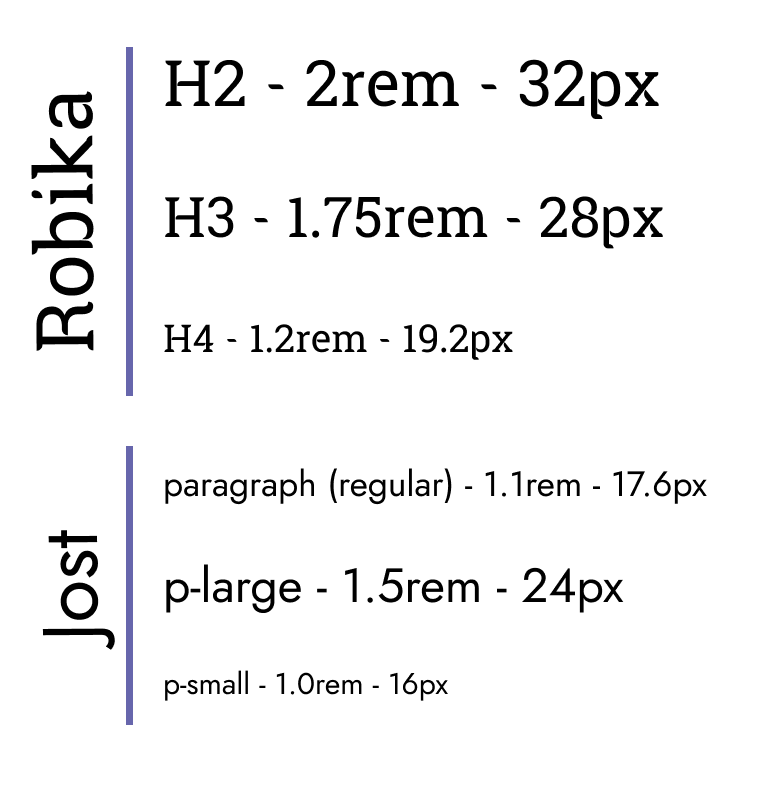 #